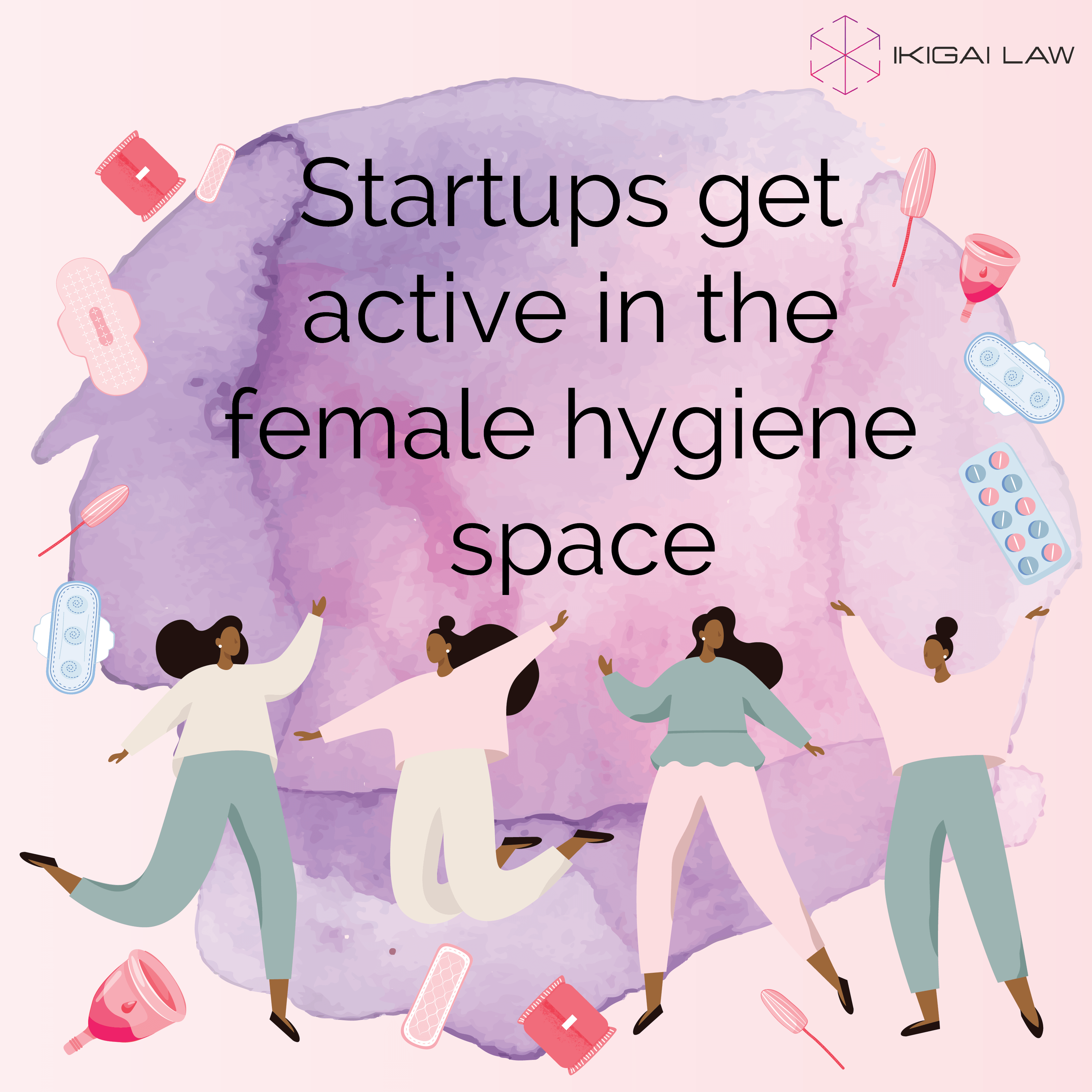 Feminine hygiene is a $20 billion industry but has failed to see any major innovation in the past decade, reports Technavio. Consumer attitude towards hygiene products, however, is changing and entrepreneurs are recognising the need to innovate and cater to this emerging market.
A conservative attitude towards mensuration and female hygiene in rural as well as urban India leads to lack of awareness, lack of access to quality products, resulting health-problems and improper, environment-unfriendly disposal. Startups are addressing these issues by introducing new products ranging from eco-friendly sanitary napkins and organic cotton tampons to pain-relief patches, natural intimate washes, wipes and sweat pads.
Pee Safe sells these products, including as part of a complete menstrual hygiene kit, in more than 40 cities in India, and is expanding its presence to markets in the Middle East with plans to enter America and Europe soon. The company, founded in 2013, raised a US$ 4.2 million investment from healthcare focussed fund Alkemi Venture Partners. [Alkemi was advised on the deal by Ikigai Law, as its lead drafting and negotiation counsel.]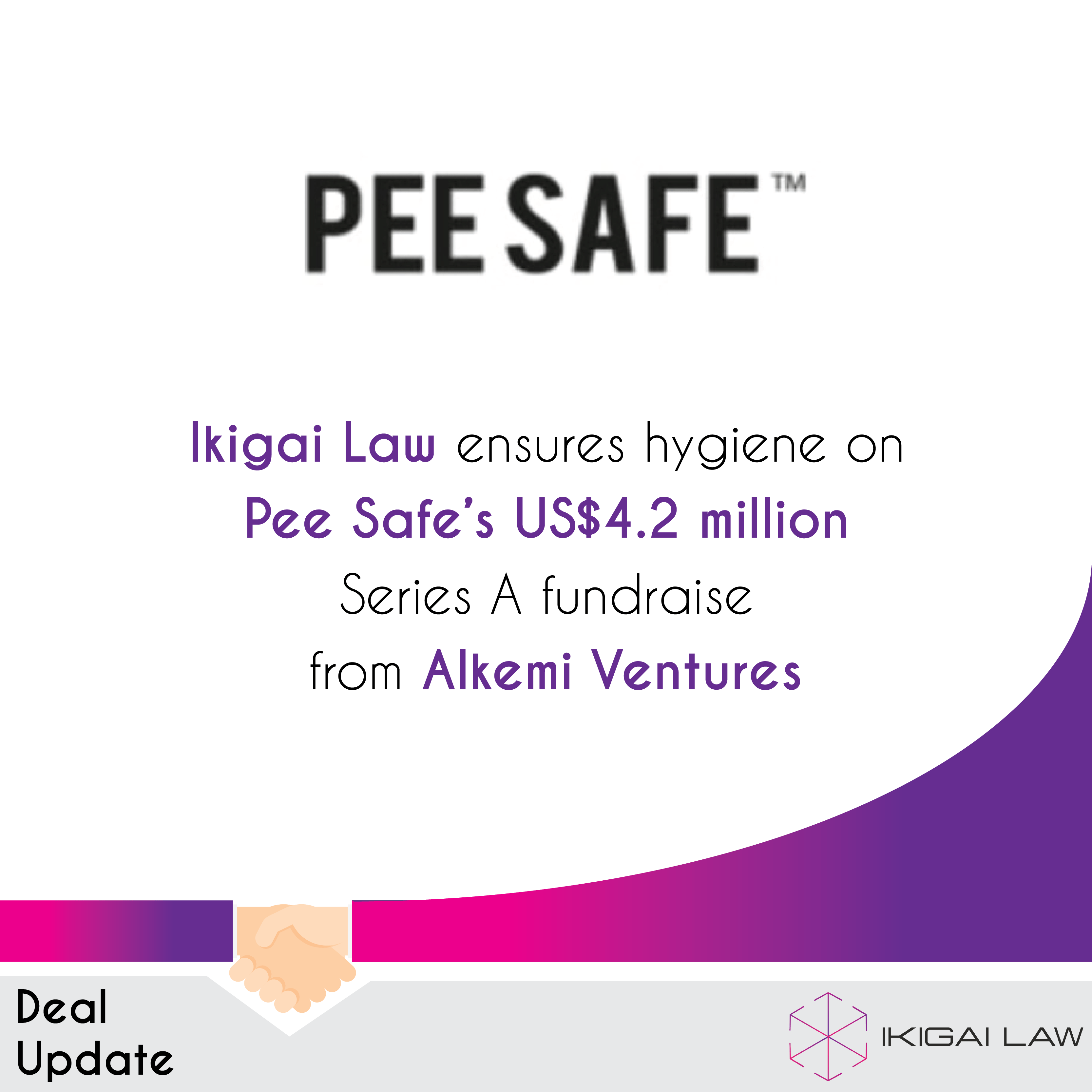 Another company, Peebuddy, wants women to stand up and pee, literally! The company sells a design patent protected, disposable urination device that allows women to pee standing up and avoid unhygienic toilets when on the move. If you do not want to get all adventurous, the company also sells flushable toilet seat covers while Pee Safe sells toilet seat sanitizers.
Peebuddy's sister brand Sirona produces pain relief patches, sanitary pads and natural anti-chafing rash cream. The brand claims that its products are free of toxins and harmful chemicals like paraben and chlorine, and are rash-free. Their sanitary pads are bio-based and and are particularly finding traction with the environmentally-conscious. Importantly, the pads are coloured (no artificial colours) because why should pads be dull?  The company has raised capital from Indian Angel Network.
Another startup appropriately called "Visionaari" (advised by Ikigai Law) sells tampons on a subscription model online, under the brandname "Floh Tampons." It is difficult to change consumer behaviour to tampons but their comfort and convenience make it a sticky product, resulting in a 50% consumer retention rate for the company. To sell a product that many chemists are ignorant about, the company runs a blog, also aptly named the 'period-ical,' to raise awareness. There is a need to have more conversations around femenine hygiene, and most startups in the space invest heavily in creating content and building communities.
–  Team Ikigai Law