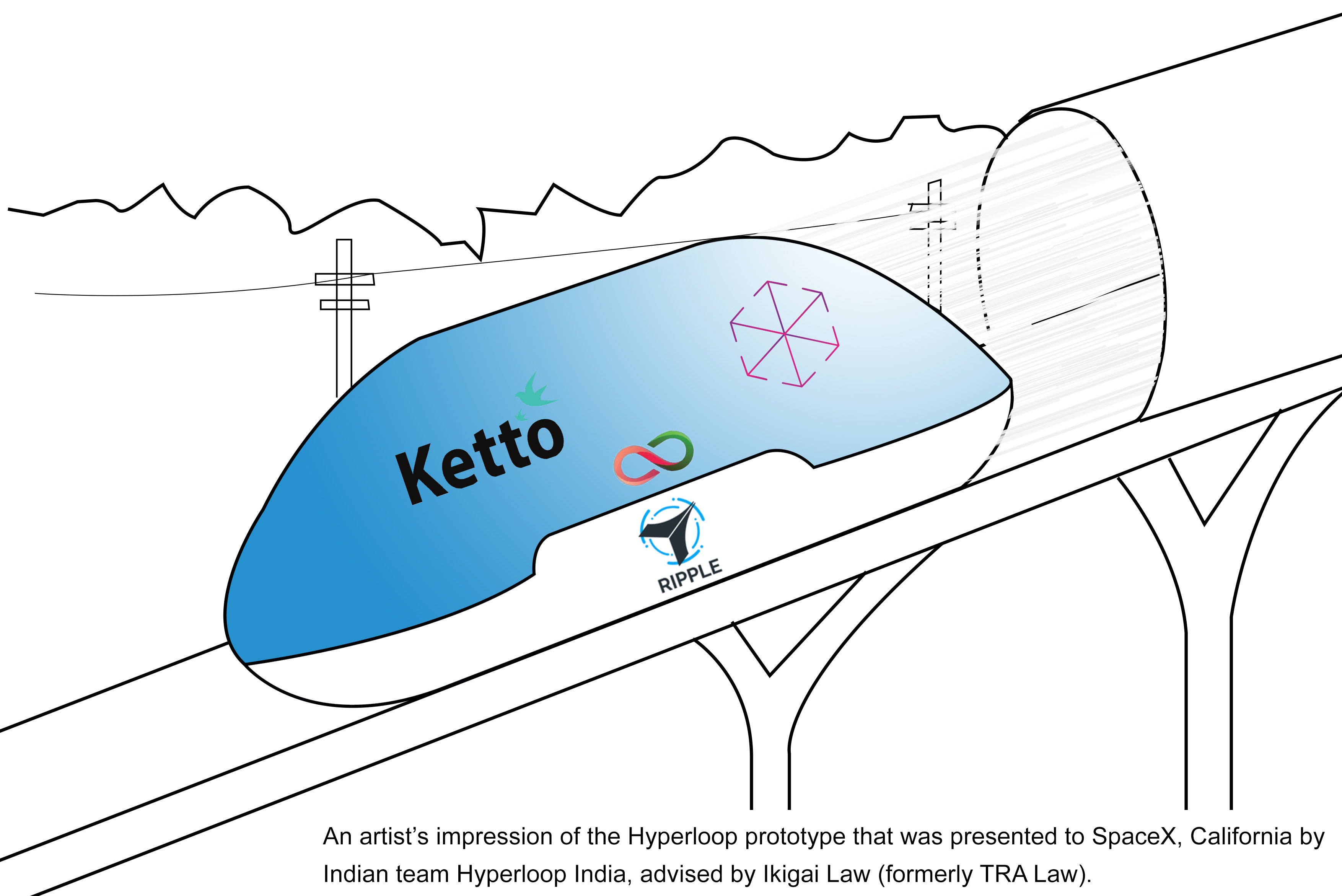 1. Preliminary
The Maharashtra government recently approved the construction of the world's first Hyperloop between Pune and Mumbai. This mode of transportation is expected to cut the travel time between the two cities from 3.5 hours to under 35 minutes. This post: (i) presents the background of the project; and (ii) identifies policy issues relevant to its development.
 2. Mumbai-Pune Hyperloop
 a. Current status: The Maharashtra Infrastructure Development Enabling Authority ("MahaIDEA") has approved the development of a 200 km Hyperloop between Mumbai and Pune in July 2019. Hyperloop is a mode of ground transportation that can allow passengers to travel at over 700 miles an hour inside floating pod that are placed inside giant low-pressure tubes. The project will be developed over seven years in two phases. The total cost of the project is estimated to be INR 70,000 crores. A consortium of Virgin Hyperloop One and a Dubai port operator firm, DP World, ("VHO-DP") has been named as the original project proponents by the MahaIDEA. Competing bids against VHO-DP's proposal will be invited The development of Hyperloop has been deemed to be a "public infrastructure project". This project will become the world's first Hyperloop project if it concludes in time. It aims to undertake 150 million passenger-trips annually and ferry lightweight cargo units between the two cities. Hyperloop's construction is expected to start in 2020. As per VHO-DP's proposal, DP World, in partnership with Indian businesses will cover the costs (approx. USD 500 million) of phase one that involves the construction of a test track and complete it by 2023. The VHO-DP has also claimed that no taxpayer money will be spent on this project.
b. Government agencies involved: India' principal scientific adviser ("PSA") has been designated as the relevant authority to develop the safety standards for the proposed Hyperloop project. The Pune Metropolitan Region Development Authority ("PMRDA") will closely work with the PSA's office to develop these standards. The PMRDA will first set up a 15 km test track between Kiwale and Urse parallel to the Pune-Mumbai Expressway. A new 'Consultative Group at the Office of PSA on Future Transportation' was also set up in 2018 to work on this project. Discussions on land acquisition, safety standards and construction started in early June 2019 between a committee (set up under the centre's finance, law and urban departments) and PMRDA. This committee will also provide MahaIDEA with recommendations on the concession agreement, performance security, bid parameters, fare fixation and other issues.
c.Expected benefits: The project is expected to cut down travel times significantly. In Virgin Hyperloop One's estimates, it could result in socio-economic benefits amounting to USD 55 billion (INR 350,000 crores) through operational cost savings, accident reduction and time saved, over 30 years of operation in Maharashtra. The project is also expected to employ approximately 1.8 million people in Maharashtra. A KPMG and Virgin Hyperloop One report suggested that 74 per cent of components required to build the project can be sourced from India and 70 per cent of component manufacturing can be done in Maharashtra.
d. Past record: The Maharashtra government had first expressed its intention to build a Hyperloop in February 2018. The Maharashtra and Karnataka government (Karnataka Urban Development Department) had signed agreements with Virgin Hyperloop One in 2017 to test Hyperloop's feasibility and its economic impact in their respective region. Indian authorities were, however, speaking with Hyperloop Transportation Technologies in 2016 for a similar collaboration.
e. Interconnectivity and future routes: Virgin Hyperloop One further plans to interconnect its Hyperloop network in India with India's metro, high-speed rail, other regional clusters and the high-speed rail ("HSR") diamond quadrilateral project in the future. The Karnataka and Andhra Pradesh governments have also expressed interest in constructing Hyperloop in their states. If the Hyperloop project turns out to be commercially viable in Maharashtra, Hyperloop routes between Delhi-Jaipur-Indore-Mumbai, Mumbai-Bangalore-Chennai, Bangalore-Thiruvananthapuram and Bangalore-Chennai may also be developed.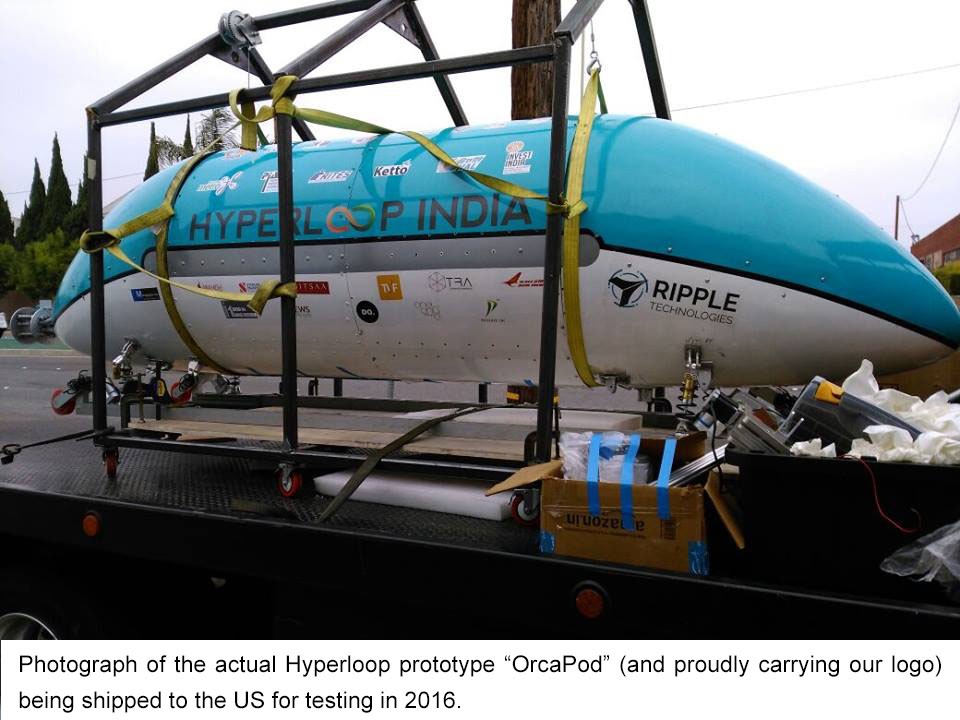 3. Policy issues
a. Land acquisition in India: Land acquisition has remained a tedious process for large infrastructure projects in India. Many projects such as the construction of Navi-Mumbai airport and Purandar airport have stalled due to issues around land acquisition. Under the Right to Fair Compensation and Transparency in Land Acquisition, Rehabilitation and Resettlement Act 2013 ("LARR Act"), project proponents are required to conduct a social impact assessment ("SIA"), seek consent of affected families, provide rehabilitation and compensation, conduct skill development programs, ensure infrastructure and amenities for the displaced in the resettlement area, amongst other requirements. Some states have amended the LARR Act to exempt certain types of projects, such as construction of railway tracks or buildings on agricultural land, from the consent and SIA requirements. Maharashtra has one such exemption for PPP projects, which may make it easier for the developers to acquire land for the Hyperloop. However, similar exemptions in other states are being examined by the Supreme Court for excessively diluting the requirements of LARR Act. The Maharashtra exemption may also be open to challenge.
b. Need for a new agency: Hyperloop is a new form of transportation that does not entirely fall under the regulatory ambit of existing bodies that oversee operation of railways and airways. Passengers using hyperloop will travel on rails like regular trains but travel takes place at very high speeds in a near-vacuum environment, similar to airspace travel. Because of this unique nature, experts suggest Hyperloop can be considered both rail and air travel. The Indian government is yet to identify a regulator to oversee its construction. The committee formed at the PSA's office is deciding if a cross-functional group of regulators or a single ministry will be responsible for Hyperloop's regulations in India. To address safety and other risks that may arise due to its unique nature, a new body may need to be set up. Such a body should be capable of making rational decisions in the event of failures that at present are unconceivable. These may include technical breakdowns, system malfunctions and security threats.
c. Safety standards: A new set of safety standards will need to be introduced since this technology has not been commercially implemented elsewhere in the world. The Hyperloop is yet to be tested with human passengers which may make the process of drafting these standards difficult. Per a report by the National and International Council for Scientific Research, more than 54 per cent of India's land is vulnerable to earthquakes. Maharashtra is among the "very severe intensity" earthquake zones and these variables are likely to create additional complexities for the authorities.
d. Tendering: Reportedly, the PMRDA is following the 'Swiss Challenge Model' for the Hyperloop project. In this model, a project proponent first makes a proposal which is then opened to other bidders to challenge. If another bidder succeeds in making a better proposal, the project is awarded to such bidder. Otherwise, the original project proponent retains the project. Such a model has previously been employed by many Indian states to undertakes projects of all sizes. There may be challenges associated with the bidding process. First, lack of transparency is a concern. The model involves direct negotiations with private players. Without a strong legal framework to ensure transparency, the project may be susceptible to challenge in courts for any irregularities. Second, the governments may lack the technical acumen to evaluate bidders' proposals. Similar challenges cropped up in the construction of an LNG terminal in Gujarat, where the Gujarat Maritime Board faced challenges in determining the technical feasibility of the developer's proposed technology.
 (Authored by Vihang Jumle, Associate, with inputs from Sreenidhi Srinivasan, Senior Associate and Anirudh Rastogi, Managing Partner at Ikigai Law.)